Switching Between Several Printers
When you login to your remote session, Fabulatech Virtual Printer is mapped to the default printer on your local computer.
To print to a non-default printer of the local computer, change mapping of FabulaTech Virtual Printer. Simply click on the Printer for Remote Desktop's icon in the tray menu in your remote session and select the required printer from the list.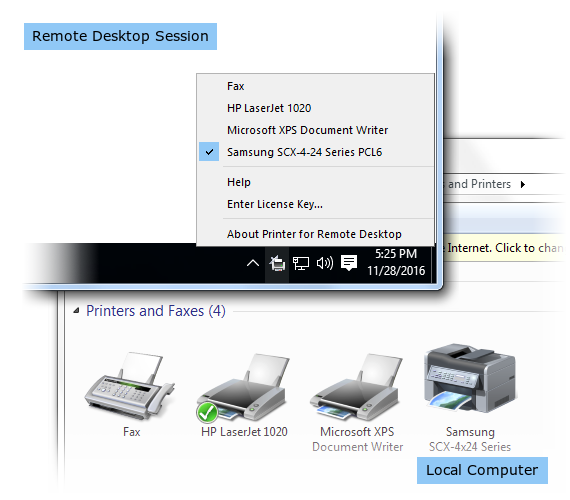 From this moment the print job will be performed to the selected printer.
This change remains valid during one remote session.
As soon as you log out and log back in to your remote desktop, FabulaTech Virtual Printer will again be mapped to the default printer of your local computer.